Her Royal Highness The Countess of Wessex supports local Surrey efforts
On Wednesday 6th May Her Royal Highness, The Countess of Wessex met Melanie Williams of Lavender Catering, a member of The Surrey Hill Enterprise to support the local efforts in the Coronavirus response.
The Countess helped prepare delicious meals for some of the many hospitals that Lavender are catering for including The Royal Surrey County Hospital Trust in Guildford.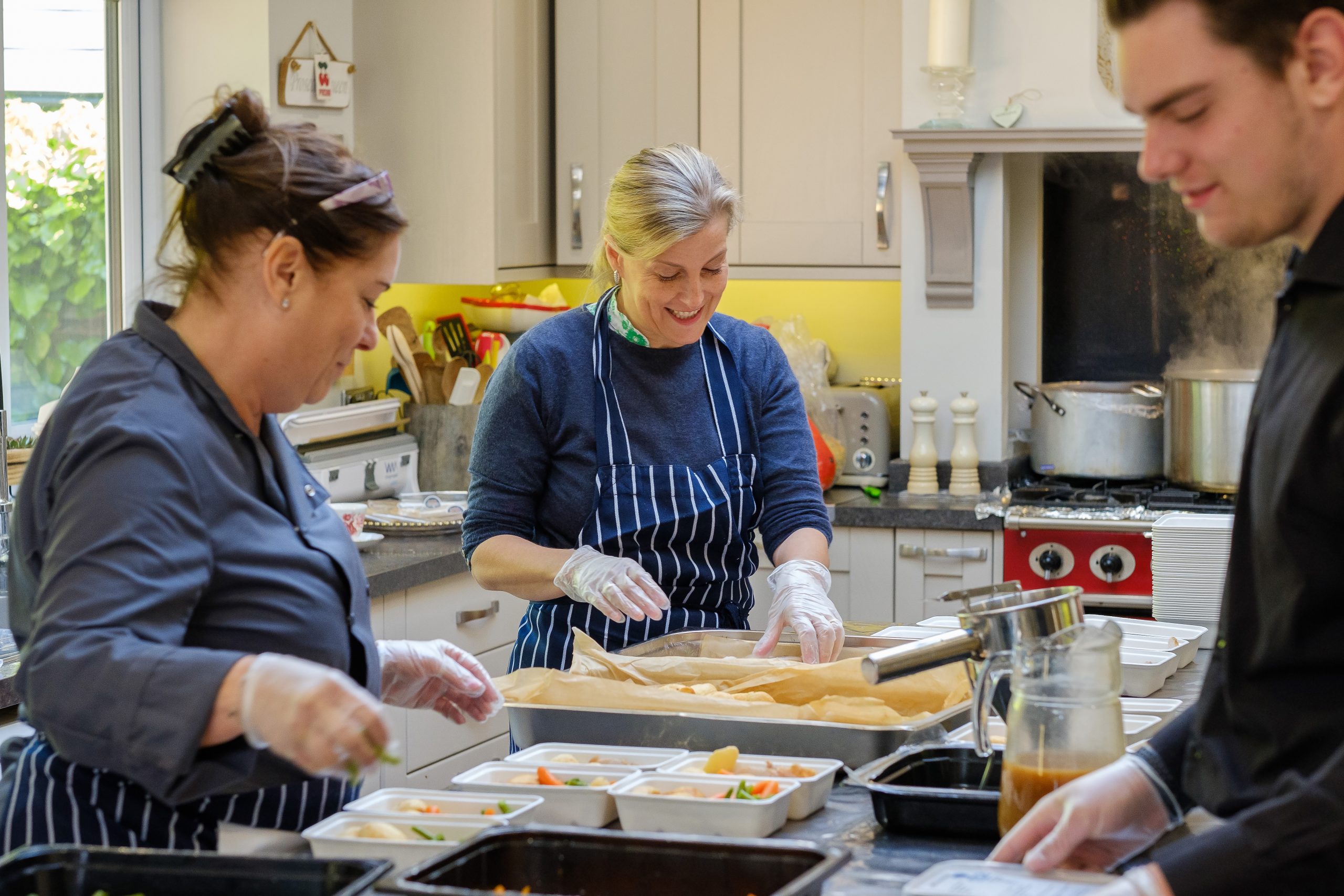 Meals prepared included delicious BBQ Turkey that had been cooked on real charcoal by Dave at Barbeque Chefs, and the delicious Turkey was supplied by Surrey Hills Member Adrian from Bramble Farm.
The countess also met a couple of children who have been helping to bake delicious treats to accompany our meals and a couple of the drivers who have been very kindly driving all the meals for us in Surrey and Sussex.
Following the meal preparation, The Countess travelled to the Royal Surrey County Hospital to deliver the chilled meals to the NHS staff. On arrival The Countess joined the volunteers to hand out meals to the frontline NHS heroes.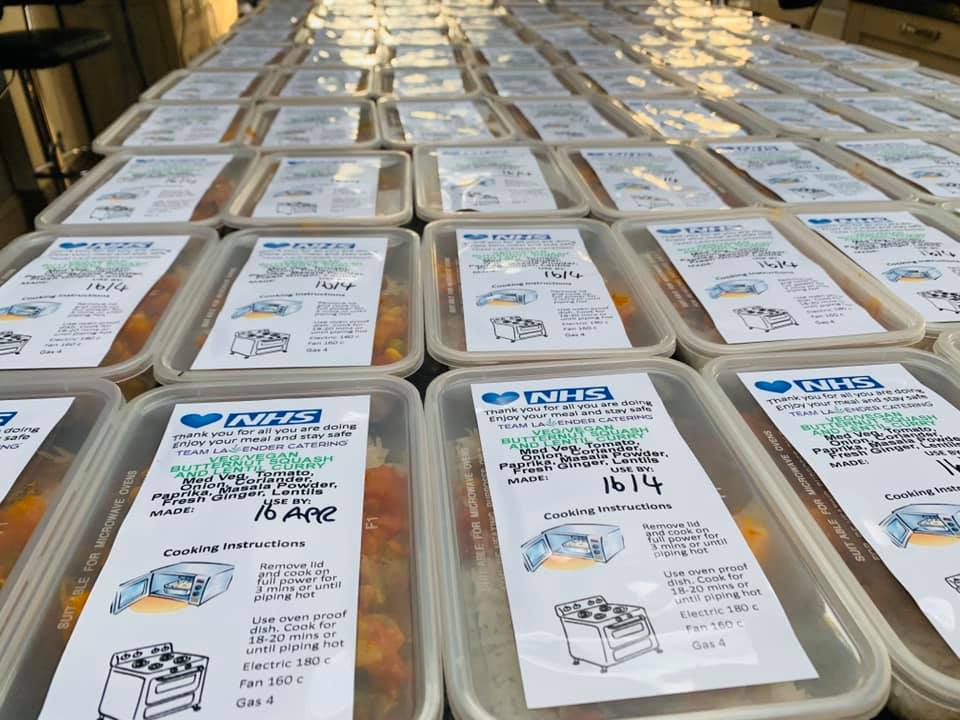 The support from The Countess was a great boost to the NHS workers and the volunteers.
Lavender Catering are extremely proud to have been chosen for this Royal Volunteering Visit to take place which will certainly be a very memorable occasion for all the team and helpers to remember.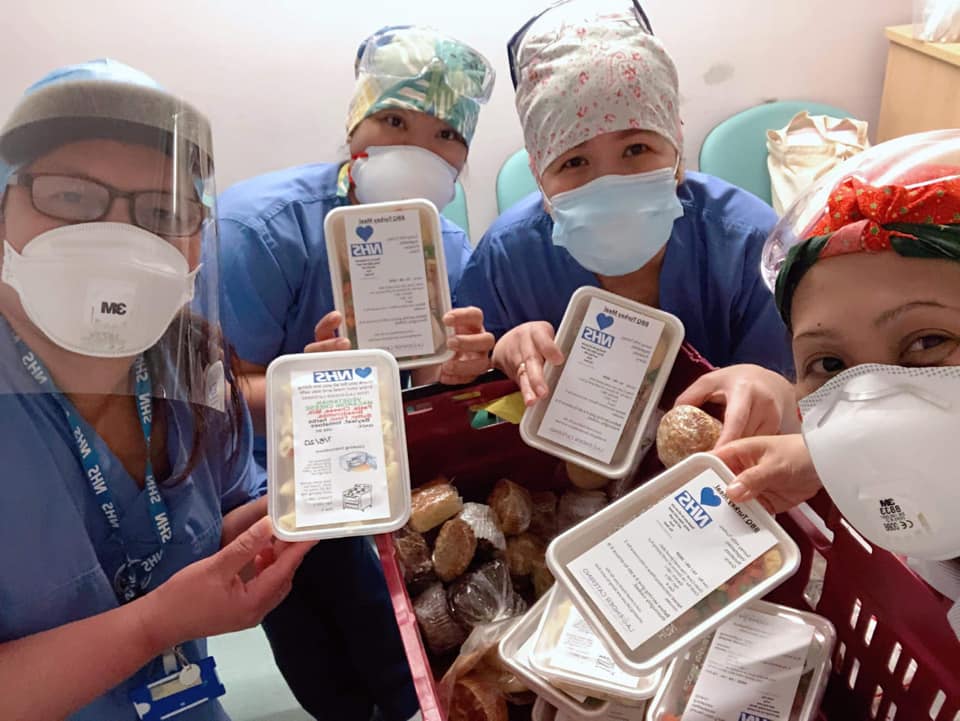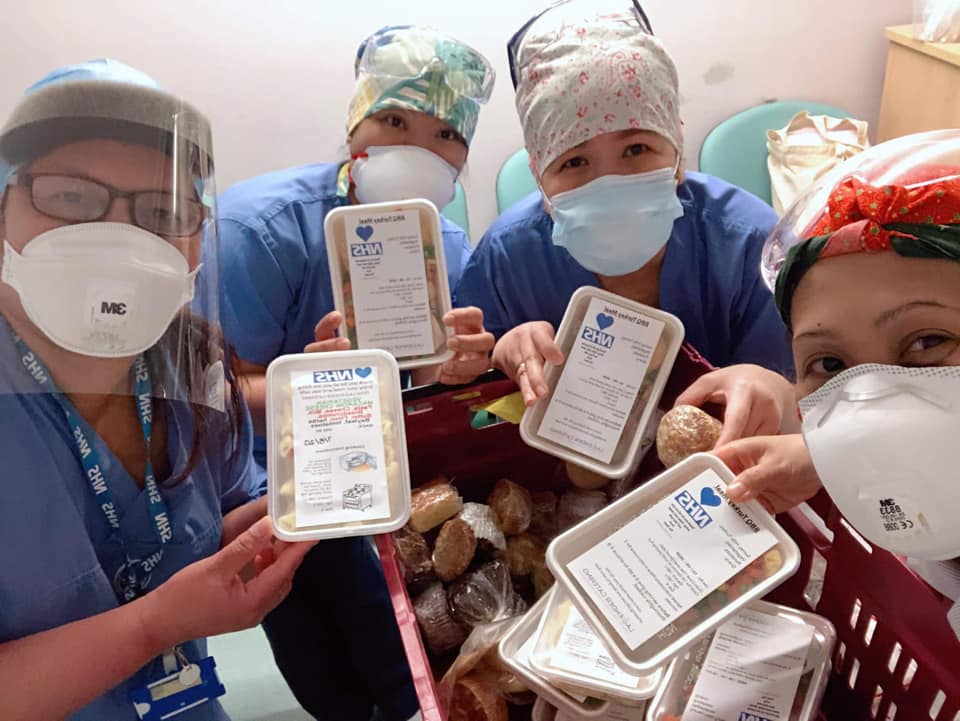 Social distancing rules were applied throughout the visit as per the government guidelines.
For more information about how you can donate a superhero meal to feed the NHS please e mail us at hello@lavendercatering.co.uk